Why Synergy Healthcare?
Pediatric Occupational Therapy and Pediatric Speech Therapy
We are dedicated to providing the most integrative and comprehensive approach to help improve the lives of our clients by using evidenced based treatment strategies, nature, play, movement, art, and music. Our passion is to promote health and independence by incorporating a variety of daily living experiences that make our clinic the place to which every family wants to come!
HURRY TO SECURE YOUR SPOT NOW.
Only 2 spots remaining for Occupational Therapy.
Only 6 spots remaining for Speech Therapy.

CONTACT US NOW TO SCHEDULE AN APPOINTMENT
6270 N. Government Way, Dalton Gardens, ID 83815
Phone: (208) 666-0611 — Fax: (208) 664-0566 — Email: info@synergyidaho.com
"Honored to be serving Coeur d'Alene, Hayden, Post Falls, Rathdrum and the greater Eastern Washington and Northern Idaho area."
Meet The Team
Our therapists are licensed and nationally certified and will strive to help improve each child's success and function.
Our pediatric occupational therapists and pediatric speech therapists view, evaluate, and treat your child with a comprehensive and holistic approach. We strongly believe in using a child's interests and motivations as a basis for improving function, participation, and independence. We utilize a comprehensive framework for improving function during evaluation and treatment.
Kerri Lewis, MA, OTR/L


Pediatric Occupational Therapist


Kerri graduated from New York University School of Occupational Therapy with a Master's of Arts in December of 1999. She graduated with her Bachelor's Degree in Special Education from University of North Carolina at Charlotte in 1997. Kerri has practiced occupational therapy in a variety of settings including early intervention, rehabilitation, school district, NICU, acute care and pediatric outpatient practice. Kerri has extensive knowledge and experience working with children who have sensory processing disorder, feeding difficulties and visual motor delays. She is certified in Integrated Listening Systems and Therapeutic Listening. Kerri is passionate about helping improve function and success from a variety of real life, functional and holistic treatment approaches. Her long time vision has been to create a therapeutic environment that offers functional, yet fun activities such as gardening and pet therapy. Kerri, her husband, and their 6 children enjoy outdoor activities such as skiing, biking, being on the water and spending time with their 3 dogs and 2 cats!

Nate Hartley, MOTR/L


Pediatric Occupational Therapist


Nate graduated from Eastern Washington University with a Bachelor's Degree in Psychology and then obtained a Master's Degree in Occupational Therapy in 2009. He has worked in a variety of settings; including skilled nursing, home health, schools and outpatient pediatrics. Nate has been trained in Bal-a-vis-x and Handwriting without Tears. He has independently pursued knowledge in how nutrition plays a role in behavior and pediatric development. Nate is passionate about helping kids achieve wellness and reach their fullest potential. Nate enjoys sports, exercise, being involved in his church and loves to spend time with his wife and three kids.

Mark Swain, MOTR/L


Pediatric Occupational Therapist


Mark enjoys learning all things pediatric, particularly the developmental processes in which a child succeeds in learning. He is passionate about reflexology, child mental health, and visual-motor integration strategies. He received his Bachelor's in Business Administration from Washington State University and then pursued a Master's degree in Occupational Therapy through Eastern Washington University. He has experience with pediatrics within school, hospital, inpatient psychology, and outpatient settings. He has assisted with organized youth sports and recreation and loves to witness and support peer-to-peer modeling/behavior. Mark is certified in DIR/Floortime, Bal-A-Vis-X, Rhythmic Movements, and Neurodevelopmental Drawing Series. Mark is passionate about promoting a child's  function to better experience his/her environments. If he is not reading a book about our senses (tactile, vestibular, proprioception, smell, taste, auditory, visual, interoception) you may find him being bossed around by his three-year-old daughter.

Samantha Whiting, OTR/L


Pediatric Occupational Therapist


Samantha completed her education at Loma Linda University in Loma Linda, California and received her Bachelor of Science degree in Occupational Therapy in 1993. She is a board certified Occupational Therapist.
Her postgraduate work includes adult outpatient therapy and adult long-term care therapy. She spent several years specializing in post-traumatic hand therapy. Throughout her career, Samantha has developed an interest in orthopedics and rehabilitation during all stages of life.
She has experience treating patients of all levels, from intercollegiate athletes to those with a more sedentary lifestyle. She enjoys the variety that goes along with being in a general orthopedic practice. However, Samantha's passion for working with children has led her in the direction of a pediatric specialty. While Samantha enjoys interacting with the pediatric population, she has an innate ability to connect with adult patients and treat a wide variety of physical ailments.
Samantha currently assists with operations at Physical Therapy and Sports Medicine Institute, an outpatient adult rehab clinic she owns, along with her husband, Tony. Samantha sits on the CAST board, is the PTO President at Hayden Meadows Elementary and is an active volunteer for the CDA Backpack Progam. Samantha is the proud mother of 3 children and enjoys Zumba, dance, baking, biking, running and spending time with her family and friends.

Erin Roan, MS, OTR/L


Pediatric Occupational Therapist


Erin graduated in 2010 from Dominican University of California with a Master's Degree of Science in Occupational Therapy. Since then, Erin has been fortunate enough to serve children as a pediatric occupational therapist in a variety of settings including out-patient clinics and school districts in locations ranging from Seattle to Spokane, and even Sandpoint and San Francisco. She has also worked as an OT in Adult Day Health settings with an emphasis on improving quality of life for people with memory loss, at a camp for children who are burn survivors, and has mentored with hippotherapy using horses as therapeutic aides. Erin has extensive knowledge and experience working with children who have Sensory Processing Disorder, Autism Spectrum Disorder, Anxiety Disorder, and Fine Motor and Visual-Motor difficulties. She loves leading various groups (including social skills, fitness, and yoga groups for children). Erin is passionate about using each child's individual strengths to encourage his or her independence, and believes that a child's success is improved with caregiver involvement. She is grateful to be able to serve the children and families in her hometown of Coeur d'Alene. When she is not working, you may see her chasing after her daughter and labradoodle puppy!

William Strong, M.S, CCC-SLP


Pediatric Speech Therapist


I'm excited to share my knowledge with you! I have a Master's degree in Speech and Hearing Sciences (MS at Washington State University – Spokane), a basis in psychology and linguistics (BS at University of Washington), and have worked with clients across the lifespan. I have treated clients in a variety of different settings including acute care, long term care, inpatient, outpatient, and the schools. I also treat a variety of different impairments including speech, language, thinking and swallowing. In pediatrics, I have worked with students with hearing impairments, dyslexia, Autism, Down syndrome, language delays, and speech sound disorders. I love building the bridge that helps us communicate and connect with others, starting with the individual sounds that make up words, to the organization of those words to communicate complex thoughts. If you don't see me in the clinic, I'm likely exploring the outdoors with my family and searching for my next creative endeavor.

Kari Greer, M.S, CCC-SLP


Pediatric Speech Therapist


Hi! My name is Kari Greer and I am a certified Speech-Language Pathologist working part-time at Synergy. I just recently joined the team and am enjoying my new experience! I have spent most of my 16-year career working with school-aged children, though I also have experience with 3-5 year-olds. I earned my Master's Degree in Speech-Language Pathology from Minnesota State University Moorhead in 2001. I have since completed several additional trainings, including Visual Phonics, Picture Exchange Communication (PECS), Strategies for Teaching Based on Autism Research (STAR), Visualizing and Verbalizing (VV), and Lindamood Phoneme Sequencing (LiPS). My husband and I moved here in 2014 and we are really enjoying the area and all it has to offer. In my spare time, I enjoy hiking, visiting area lakes, and taking trips back to my long time home of Fargo, ND to visit family and friends.

Megan McMaster, MS CF-SLP


Pediatric Speech Therapist


A native from Coeur d' Alene, ID, Megan McMaster received her Master's Degree in Speech and Language Pathology from Eastern Washington University. Megan completed two fieldwork rotations; one in a public elementary school and the other in a pediatric outpatient setting. She has experience working with the pediatric population (birth – 18), with an interest in early speech and language delays, articulation disorders, feeding and swallowing, and augmentative and alternative communication. She enjoys spending time outdoors with her two black labs. Hiking, boating, and camping are a few of her favorite things!

Synergy Healthcare is looking for an upbeat, enthusiastic, gracious, and thoughtful full-time permanent Physical Therapist, Occupational Therapist, and Speech Therapist to join our team. We have a sensory integration practice in Coeur d'Alene.

Are you the right candidate? If so, you are a continuing education lover and are willing and able to teach and learn from your colleagues all kinds of offbeat and cutting edge techniques.

You consistently work full time, 40 hours per week. You will be with us for the long term and may assist with administrative tasks in the future if you are the right fit. You are not wanting to start your own practice.

You are open to new treatment approaches and to growing your treatment skill set to provide the best up-to-date treatment for patients, and they love that you are always learning.

You have a sense of humor, never lie, and speak the truth even when it's really hard to do. I am a no-drama mama and want you if you are too (men included). You communicate solutions, ideas, suggestions, needs, and concerns readily.

You know how to be both assertive and gracious to everyone you work with from the boss to the janitor, and own up to mistakes easily. Even though it's hard, you get your notes done in a timely manner.

Your evaluations are thorough, you create great plans of care for your assistants to follow, and you value their input.

You will feel like you are benefitting as much from this job as our patients and business do from you. We offer a medical stipend and an IRA with a 100% match up to 3% of your wage.

You are responsible for making your needs known and working with us to make this your dream job.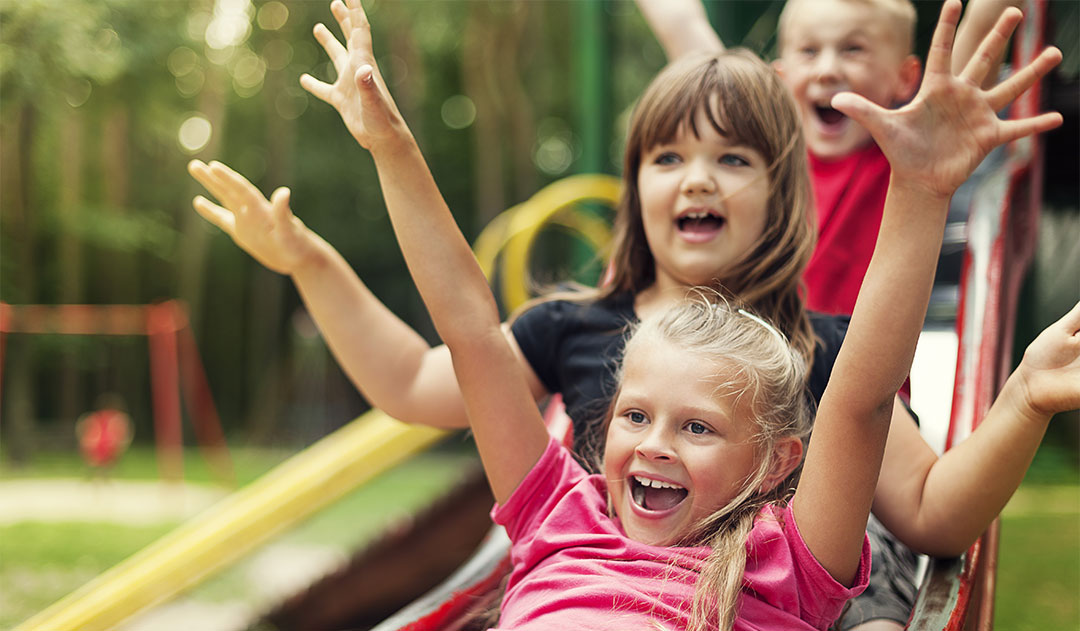 Sensory Integration/Processing


Sensory processing refers to the way a person receives and interprets information from the environment and body and how they use that information to make a response or organize behaviors. When a person's nervous system receives inaccurate or unreliable sensory input, the ability to respond and interact with the environment can be compromised or disrupted.

Self Regulation, Attention and Organizational skills
Frustration Tolerance/Coping Strategies
Body Perception/Awareness in Space
Sensory Defensiveness or Sensitivities (Auditory, Touch, Movement, Visual, Tastes)
Motor Planning and Praxis
Feeding Aversion and oral Sensitivities
Self-esteem and Social Skills
Safety Awareness and Judgement
Body-Mind Connection Skills

Listening Therapies


Integrated Listening Systems (iLs)
Therapeutic Listening (TL) by Vital Links
Both programs utilize music that has been specially recorded and enhanced to improve the brain's ability to process and interpret sound. Children who benefit from this modality may see changes in attention, sound sensitivity, motor control, and organized behavior. Both programs are individually recommended by an occupational therapist to meet the specific needs of the child. Programs are to be utilized at home for maximum benefit and may also be used to supplement therapy sessions. If you are interested in these programs speak with your clinician as to their appropriateness to meet your goals.

THERAPEUTIC LISTENING


Synergy Healthcare is proud to announce that we offer Therapeutic Listening- which was developed by Vital Links, it is a research based tool for treating people of all ages who have difficulty with processing sensory information, listening, attention, and communication. Kerri Lewis OTR/L has special training in determining each client's specific needs.

INTEGRATED LISTENING SYSTEM


Synergy Healthcare is proud to offer the Integrated Listening System program to help adults and children reach their maximum abilities. Our Occupational Therapists are trained in determining how this program can be used to enhance and retrain your brain.

Gross Motor and Coordination Skills Development


Movement and Coordination of the larger muscles of the arms, torso, legs, and feet in order to participate in everyday movement, motor, play and school tasks.

Upper body and core strengthening
Bilateral coordination skills & balance
Neurodevelopmental Facilitation Techniques
Postural control and strength
Endurance improvement
Motor planning and praxis skills
Eye-hand coordination/ball skills
Assistance with adaptive activities, equipment needs and uses
Assistive technology supports, modifications, and needs

Myofascial Release


Fascia is the connective tissue that wraps around muscles.
This technique is particularly effective when the body feels really tight, and it can't move freely. Great for children with hypertonicity found with cerebral palsy. Areas of facial tension are detected and released by the therapist's gentle palpations.

With some diagnoses, the fascia becomes sticky and restricted. This technique works to free up the restrictions and thus improve movement, posture and alignment.

Myofascial Release is a passive stretching technique that uses feedback from the patient's tissues to determine the direction and depth of the stretch. The therapist relies on this feedback to achieve maximum relaxation of the tight or restricted tissues while refraining from causing pain.

The purpose is to "un-stick" the fibers of the muscles and fascia, releasing deeply held patterns of tension.

Fine Motor/Visual Motor Skill Development


Fine motor refers to the coordination of the smaller muscles of the wrist, hands, fingers, and eyes. Visual motor refers to using the hands/arms along with the visual system to engage in play, school and daily routines.

Fine Motor Strengthening
Pencil Grasp, Scissor Skills, and More
Coordination and Manipulation Skills
Self Care Skills (Dressing, Grooming, Shoe Tying, Feeding, etc.)
Handwriting and Drawing Skills
Construction Skills (Building, Legos, etc.)
Hand Dexterity and Precision Skills
Bilateral Coordination of Hand Use

Oral Motor/Oral Sensory Development


Feeding skills


Oral Aversion/Hypersensitivities
Hypotonia/Hypertonia

Play Skills


Play is one of the primary roles in a child's life. Play skills are an important window into child development. The way a child plays gives insight on how a child is developing physically, emotionally, linguistically, socially, and cognitively. Playing allows children to make sense of the world and experience the world around them; it allows children to develop problem-solving skills, social skills, process emotions and to use and understand basic concepts. One of the best ways to engage with your child is to sit down and play with him/her!

Speech/Articulation Development


Speech requires a complicated process of pushing air through the lungs, past the vocal folds, which changes the sound much like a musical instrument, through the throat, nose, and mouth, which can move to change the quality of sounds made by an individual. Our lips, tongue, cheeks, nose, throat, teeth, jaw, and other organs can change the type of sounds that we make to produce speech. All of these organs work together to turn thoughts into sound that can be heard and interpreted by someone else. Speech or articulation is the interaction of our speech organs to produce sounds that are understood by others. If there is weakness or rigidity in these organs, poor coordination, abnormal structures, apraxia, among other things, this will affect the way that other people understand our words and thoughts.

Expressive-Receptive Language Therapy


Language is very unique. Humans have the ability to use language to communicate to each other. Language allows us to make simple requests and comments. It allows us to communicate very complex and abstract ideas. Expressive language is the ability to communicate these thoughts while receptive language is the ability to understand what is said to us. Depending on where your strengths and weaknesses are, therapy will be tailored to focus on those areas of language that are weaker than others, and use those strengths to help bolster the weaknesses.

There are many different aspects of language that are targeted in language therapy. Depending on results of evaluation and assessment, intervention may focus on the small units that make up words, the words that make sentences, the sentences that make conversation, or the ability to communicate effectively in conversation.

Literacy Development


Literacy refers to the ability to read and write. The ability to speak and listen is often related to the ability to read and write. A foundation in phonological awareness and morphological awareness is key to developing language and literacy. This means that individuals who understand the sounds that make words, and the parts that change the meaning of words, will increase individuals chances of successful reading and writing. Disorders often associated with limited literacy development are specific language impairment, dyslexia, and reading disorder. Our therapy focuses on strengthening this foundation to decrease the negative effects of these disorders and increase success in school and functional living.

Cognitive Development


Cognition involves attention, memory, language, and executive function. More specifically, cognition is the ability to learn using our knowledge and experiences gained through our sensory processes. Learning requires all cognitive processes to function appropriately. If there is a missing piece in the puzzle, it can affect the entire system. If there is a piece of attention missing, you won't be able to remember the information provided. If memory is affected, you won't be able to recall the experience that you had. If language is missing, you won't be able to make sense of the information that you received. Of course, these are just examples. There are many processes involved in attention, such as focused, sustained, alternating, and divided attention that can be involved. If there is a memory deficit, it could involve short term, long term, or working memory. Executive function is decision making, judgement, task initiation and maintenance, and problem-solving/reasoning. These are the higher level brain functions required to function independently. If there are limitations on cognition, it may compromise the entire system and require intervention. Therapy involves identifying the specific regions that are compromised or weakened, and working in a systematic fashion to allow an individual to use all cognitive processes to develop intentional and abstract communication.

Social Language Skills


Social communication skills allow us to connect with others. There are many different parts of social language; if a child or person has difficulty with one of these parts, it can impact family, peer and work relations. Some of the fundamental skills to participate in appropriate social exchanges include eye contact, appropriate voice, tone, rhythm, and timing. Social language includes the ability to initiate conversations, maintain conversations, and end conversations. Other important skills that are required for good social language include turn-taking, using humor, making and taking compliments, understanding body language and facial expressions and understanding non-literal language and context.

Craniosacral Therapy


A technique that descends from Dr. William Sutherland's work in cranial osteopathy. Similar techniques include sacro-occipital technique and craniopathy. Pioneered and developed by osteopaths, these techniques have more recently been embraced by the wider medical community.

Like osteopathic medicine, cranial work is based on the premise that the tendency in a person's body is always toward the normal. As Sutherland put it, "the body is a self-healing and self-regulating entity." Craniosacral therapists are trained to "listen" with their hands to evaluate movement restriction, congestion in fluid dynamics, and the potency of health in the cranial, venous, lymphatic, visceral, and central nervous systems in order to facilitate healing.

Cranial work is not aggressive in nature. Eight cranial bones and 14 facial bones articulate together in harmony. Sutures tie the cranial vault together and have specific movement patterns. When the clinician finds limitations in these movement patterns, the treatment can then be focused on relieving the restriction in movement of the sutures and increasing blood and lymphatic flow. Inflammation and pathology are often the result of decreased blood and lymphatic flow to certain areas. Craniosacral therapy increases fluid dynamics throughout the body, thereby improving tissue hydration.

Visual Perception/Visual Processing


Visual perception refers to the process of visually attending to, processing, and making sense of information the eyes are sending to the brain. Many components contribute to accurate visual processing and perception skills. This skill is essential for many daily activities such as eating, dressing, reading, writing, and moving in the environment.

Ocular Mobility Skills (Control of eye movements, fixating, and focusing on what is seen.)
Visual Perception skills
Visual Motor Skills
Eye-Hand Coordination
Visual Sensitivities and Visual Processing

Lymphatic Drainage Therapy


Lymphatic drainage helps by stimulating the immune system, improves the overall health of the fluid system including lymph and blood circulation. It has a direct effect on the autonomic nervous system by increasing the parasympathetic response leading to increased relaxation, decreased spasms and reducing pain. It can also help with calming down the gastrointestinal tract and improve fluids to and from the gut. It is a very gentle hands on technique that can be very beneficial to help children improve their immunity, calm their nervous system and digestion, and improve their ability to tolerate having people touch them.
Common Diagnosis Include:
Developmental Delay — Sensory Integration Dysfunction / Sensory Processing Disorder — Feeding Aversion/Oral Motor Difficulties Autism Spectrum Disorders — Cerebral Palsy and Neuromuscular Disorders — Down Syndrome — Dysgraphia and Learning Disabilities
© 2002, Synergy Healthcare.